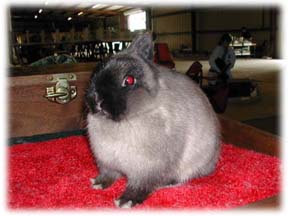 Srr Scarlett
1 ARBA Leg
(Bonds Umpire x Bond's Smoke Marten)
Gorgeous Siamese Sable Jr. Doe with an awesome head and ear, wonderful bone, body and full hindquarter!
Flash.....Our Baby Girl Wins BOSG at the San Antonio RBA Show under Judge Gail Krall!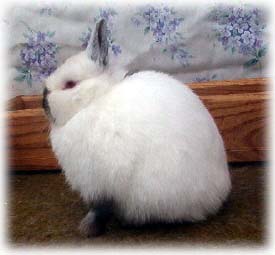 Srr Lucy
(PFCF's Brett x Srr Unleashed)
Adorable Black Himi Doe with a beautiful head, body and awesome point color!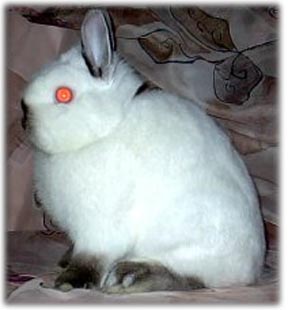 KP's Raggedy Ann
Awesome Himi doe with wonderful bone, width of body and beautiful head.
(Photo Courtesy of Kadie Foss)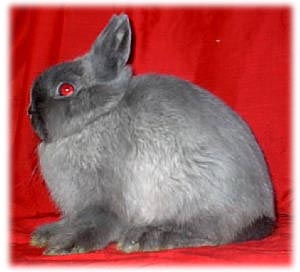 KP's Chiquita
2 Legs
Beautiful Smoke Pearl Doe, shown twice, 2 Best of Variety wins! Tanglewood, Covert & Ritter lines.
( Jr. Photo Courtesy of Kadie Foss)